Amplifier Features
Night Mode: Yes
Number of amp. channels: 2.1Ch
S-Force PRO Front Surround: Yes (S-Force)
Speaker Level Control: SW Vol (0-12)
Type: S-master
Voice Up: Yes (1-3)
Audio Format
AAC (.m4a): Yes
Dolby Digital (.ac3, .mka): Yes
LPCM (.wav): Yes
MP3 ID3 Tag V1.1 Support: Yes
MP3 ID3 Tag V2.0 Support with Text Info Only: Yes
MP3 ID3 Tag unicode support: Yes
WMA Tags: Yes
WMA9 Standard (.wma): Yes
Audio Power Output
Front (Reference): 100W/Ch
Power Output (Total): 300W
Subwoofer (Reference): 100W/Ch
Decoding Format(s)
96k/24Bit PCM: Yes (only 96k 16bit)
Dolby Digital/DTS: Yes/Yes
Dolby Dual Mono: Yes
LPCM (2CH/5.1CH/7.1CH) thru HDMI: Yes (2Ch)
Function
ANALOG: Yes
Bluetooth: Yes
TV: Yes (OPT/HDMI ARC)
USB: Yes
General Features
Auto Standby: Yes (Default:ON)
Display: Yes
Hotel Mode: Yes
Input Selector: Yes
Muting: Yes
Power Consumption: Bar: 45W Subwoofer: 20W
Power Requirement: 120V AC, 60Hz
Power Stand By: Yes
Remote Control: Yes
HDMI™
BRAVIA® SYNC™ (CEC Control): Yes
Home Theatre Control: Yes
Scene Select Sync: Yes
Inputs and Outputs
Analog Audio In(Inc TV CEC)/Out(excl. tuner)/TV(CEC): Yes (Inc TV CEC)
Bluetooth Reception: Yes
HDMI In/Out : (Front input): Yes (0/1) (ARC)
Opt. In/Out/TV(CEC) : incl Front input & TV (CEC): Yes (1)
USB: 1 (USB-A)
Sound mode
Clearaudio+: Yes
GAME: Yes
Movie: Yes
Music: Yes
SPORTS: Yes
Standard: Yes
FW Update
HDMI Features
Audio Return Channel: Yes
BRAVIA Sync: Yes
Control for HDMI: Yes (CEC)
OSD language
English (US) or English (GB): Yes
French or French (CA): Yes
Portuguese or Portuguese (LA): Yes
Spanish or Spanish (LA): Yes
Parental Control
Shop Front Mode
Built in Demo: Yes
DEMO mode: Yes (DEMO 1)
Slide Show with Music
Convenient Features
Auto Power Off (Auto Stand-by): Yes
Bit Rate Indicator: Yes (Video, Audio, BIV)
Dimmer: Yes
LED Indicator: Yes (BT)
Touch Sensor: Yes
Supported Media
External HDD (Read, Copy/Move): Yes (Read)
File System (FAT32, NTFS, exFAT): Yes (FAT32, NTFS)
USB Memory: Yes
Weights and Measurements
Dimensions (Approx.): Main Unit: 900 x 52 x 121 mm Subwoofer: 170 x 342 x 362 mm
Weight (Approx.): Main Unit: 2.2 kg Subwoofer: 6.5 kg
General Features
Enclosure Type: Close
Front Grille Material: Punching
Front Grille Type: Fixed
Full range unit: Yes
Speaker System: 2.1Ch
Speaker Type: Bar
Speaker Unit: 60mm
Home Share Features(UC2 Only)
Audio
Component
Front Speaker: 1
Subwoofer: 1
Main Unit
Playback Control
Repeat All: Yes (USB)
Repeat Title: Yes (USB)
Repeat Track: Yes (USB)
Resume - Stop: Yes (USB)
General
General Features
Active/Passive: Active
Cabinet Material: Wood
Enclosure Type: Bass Reflex
Front Grille Material: Fixed
Speaker Type: Wireless Subwoofer
Speaker Unit: 1 unit
Woofer unit: 130mm
Audio
Bluetooth
A2DP(SINK): Yes
AAC: Yes (IN only)
AVRCP: Yes
Elevate every scene and song with this ultra-slim, 2.1 channel Bluetooth® sound bar plus wireless subwoofer that delivers impressive sound and thunderous bass in any room. Stream music easily from your smartphone4 and even control your sound bar and TV with a single remote. All in a stylish, 2-inch design that lies flat or mounts discreetly on a wall. Thin has never sounded bigger.

• Connect and stream music easily with Bluetooth® and NFC
• Stream and control right from your smartphone with SongPal
• Dual-position, wireless subwoofer for flexible setup
• Control your TV and sound bar with a single remote via HDMI ARC
• Space-saving, wall-mountable design
• Connect a USB device to the USB port to enjoy audio playback
---
FEATURES:
Ultra-slim Sound Bar with Bluetooth
| | |
| --- | --- |
| Elevate every scene and song with this ultra-slim, 2.1 channel Bluetooth® sound bar plus wireless subwoofer that delivers impressive sound and thunderous bass in any room.2 Stream music easily from your smartphone4and even control your sound bar and TV with a single remote1. All in a stylish, 2-inch design that lies flat or mounts discreetly on a wall. Thin has never sounded bigger. | |
Media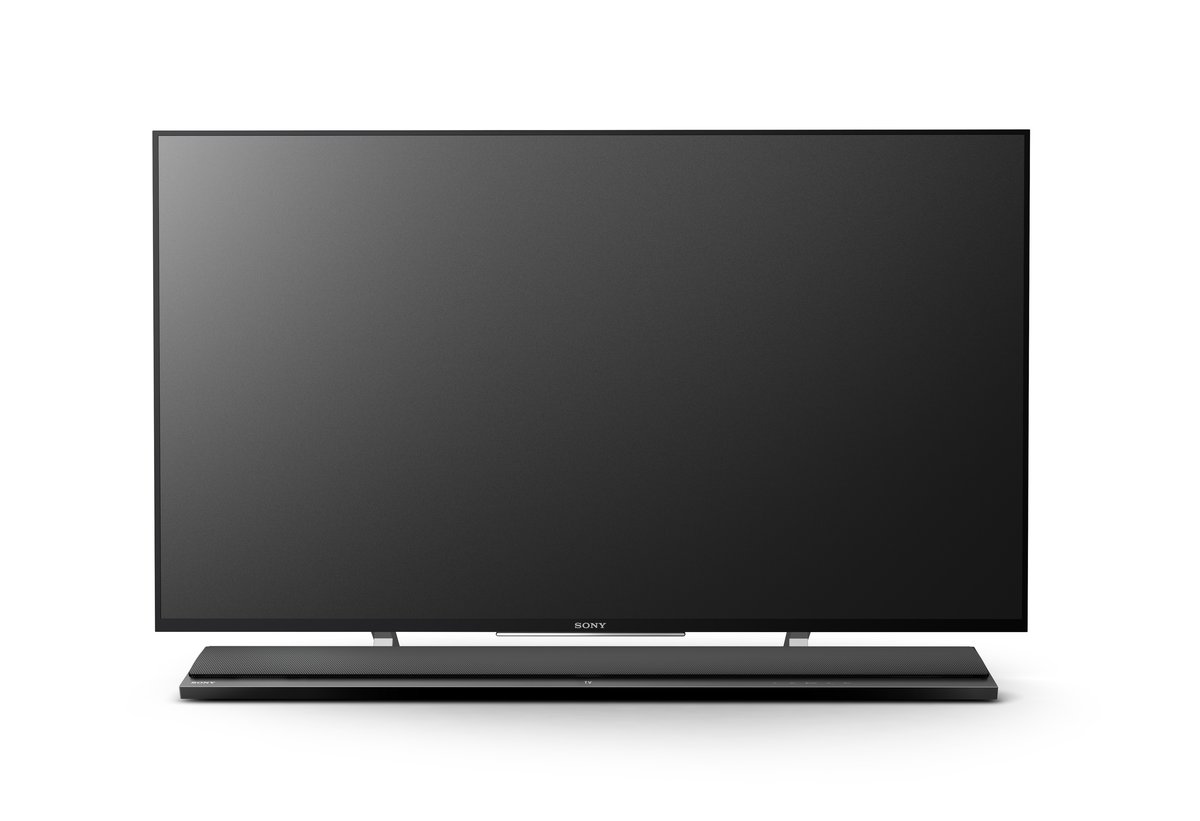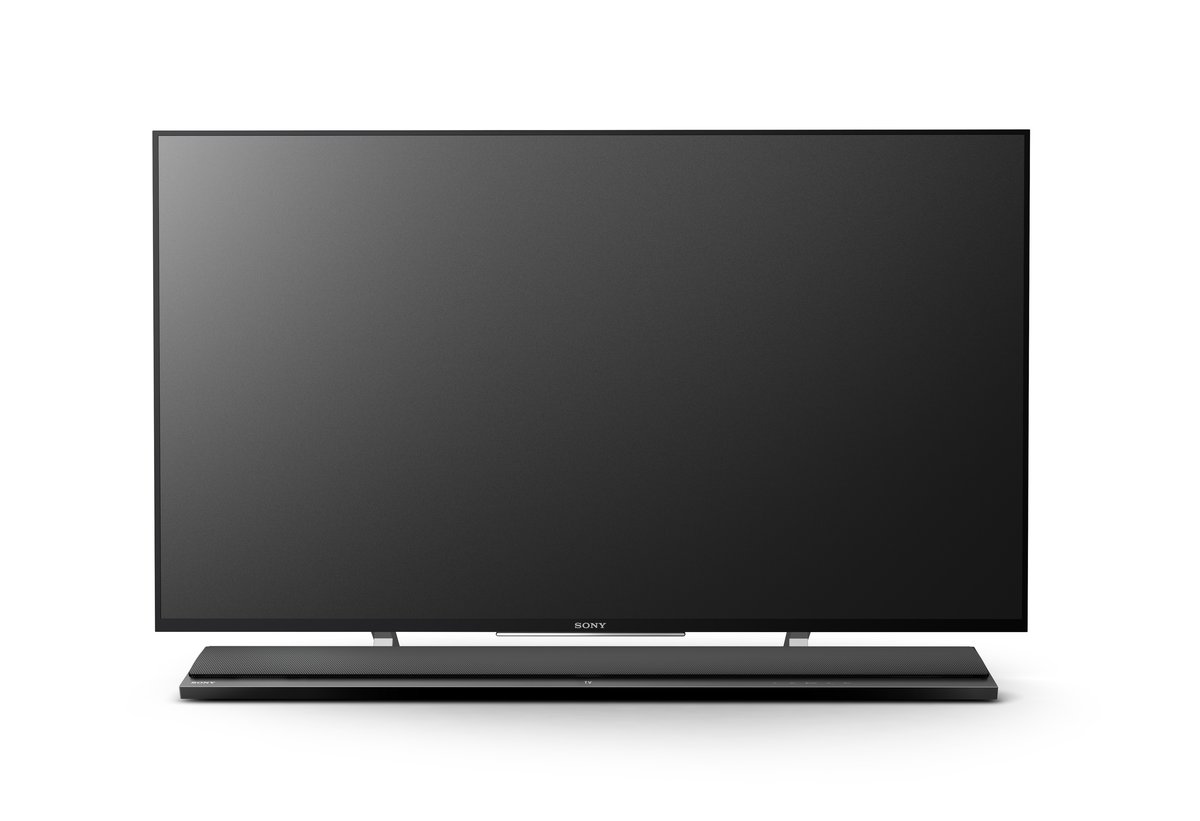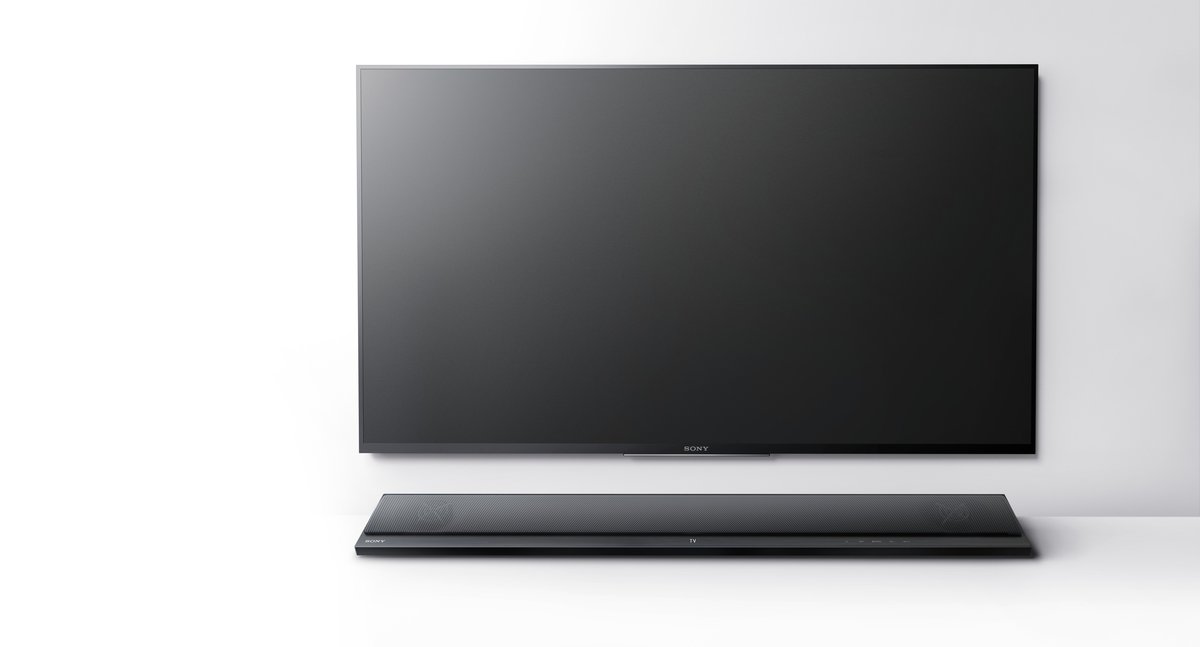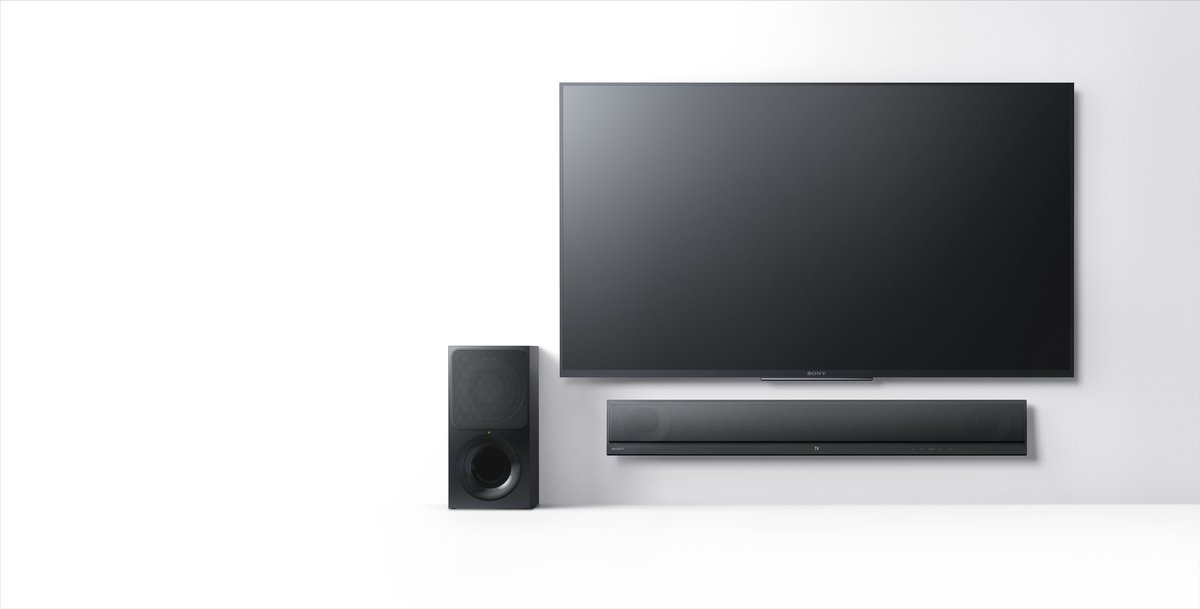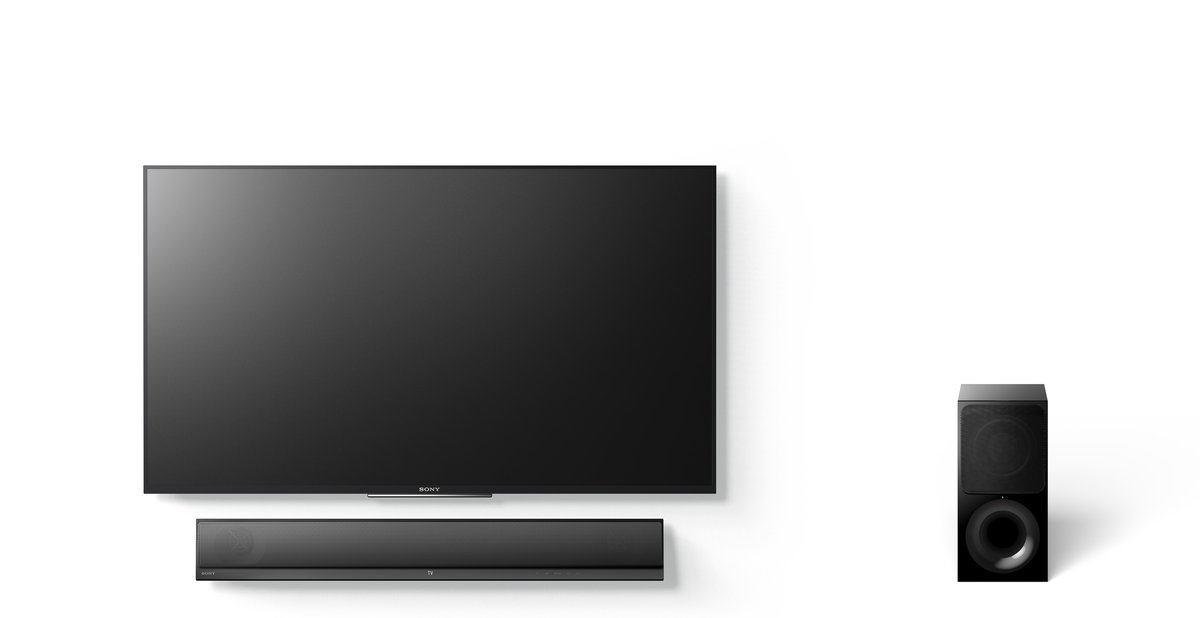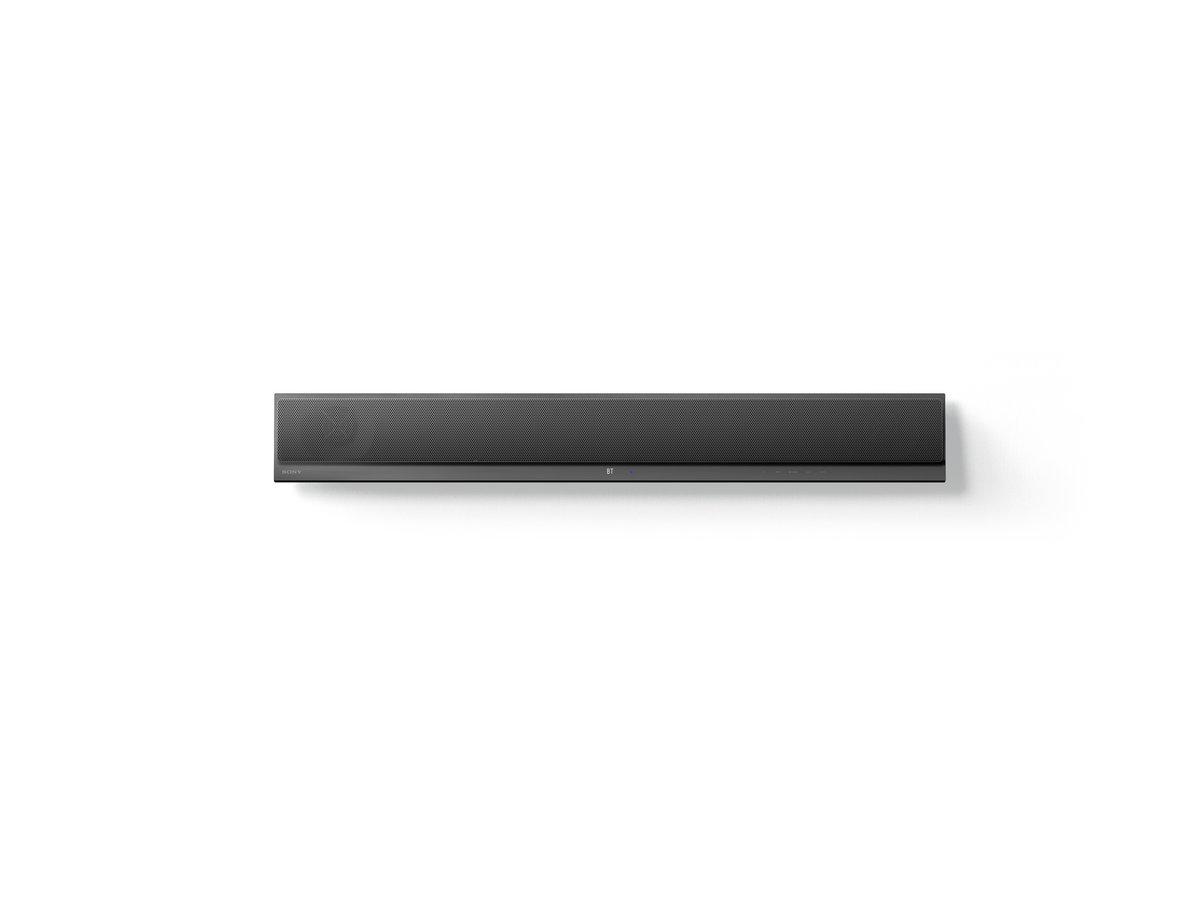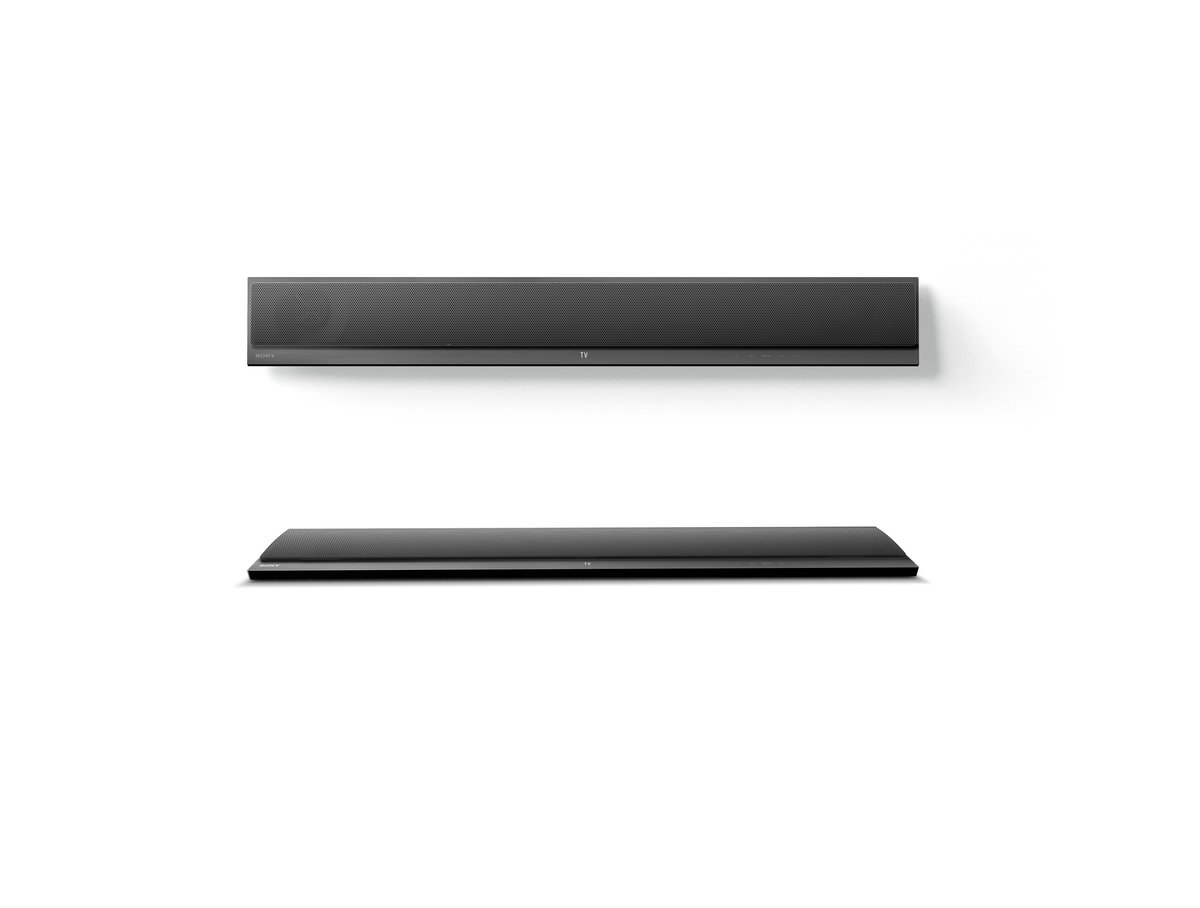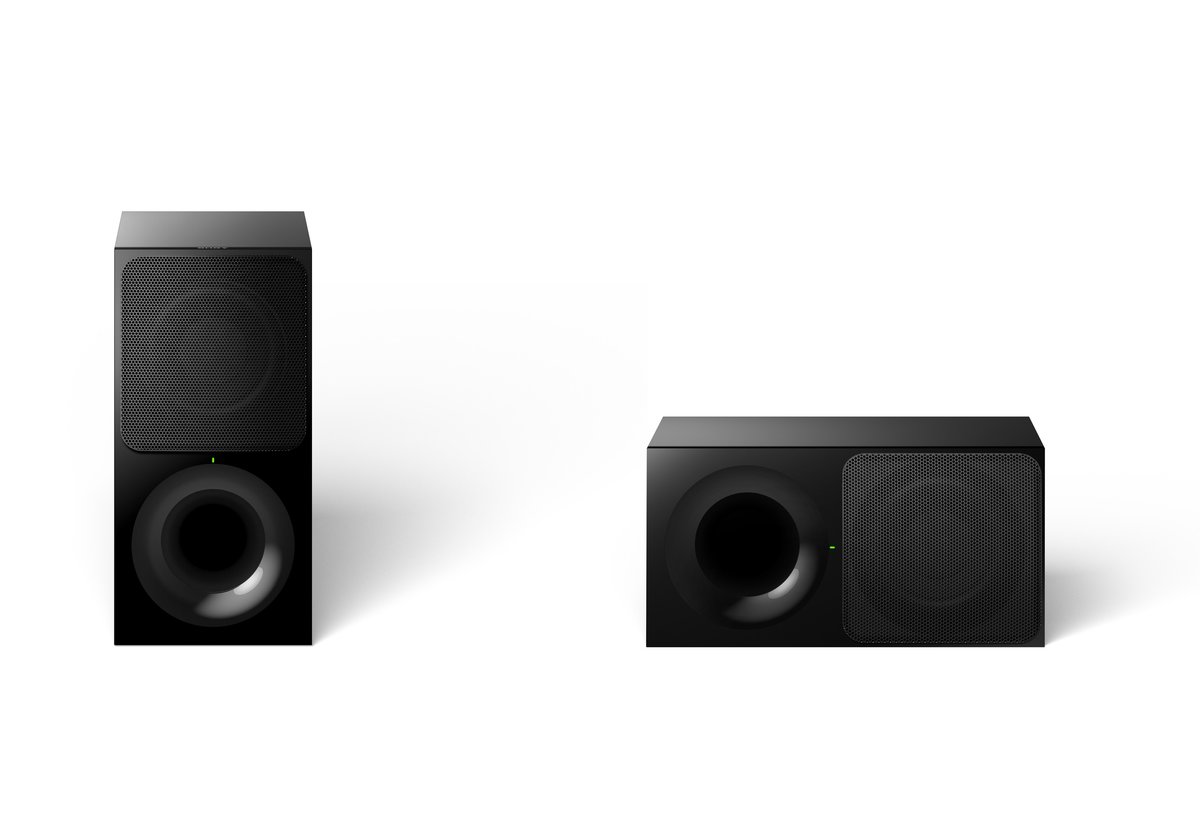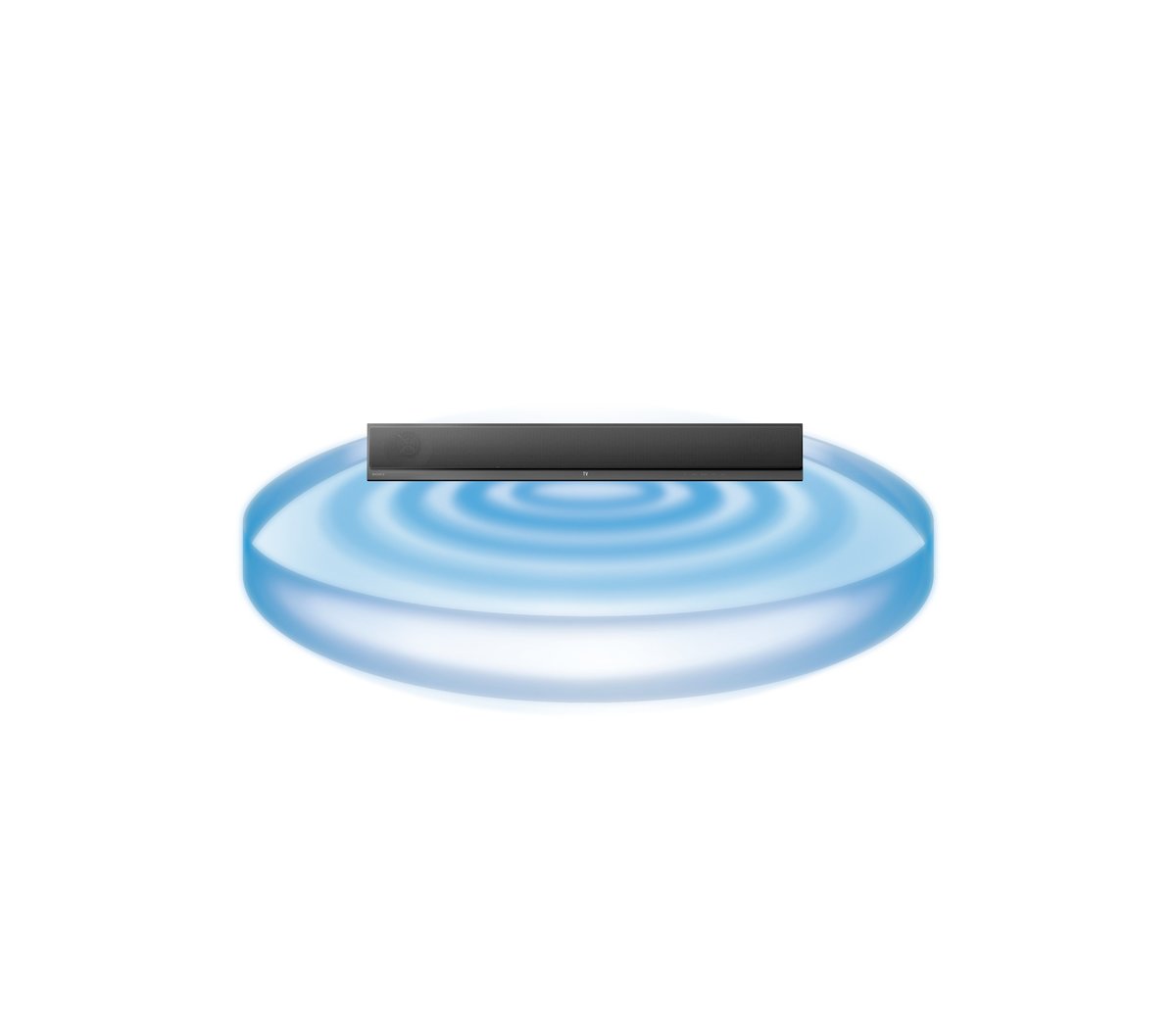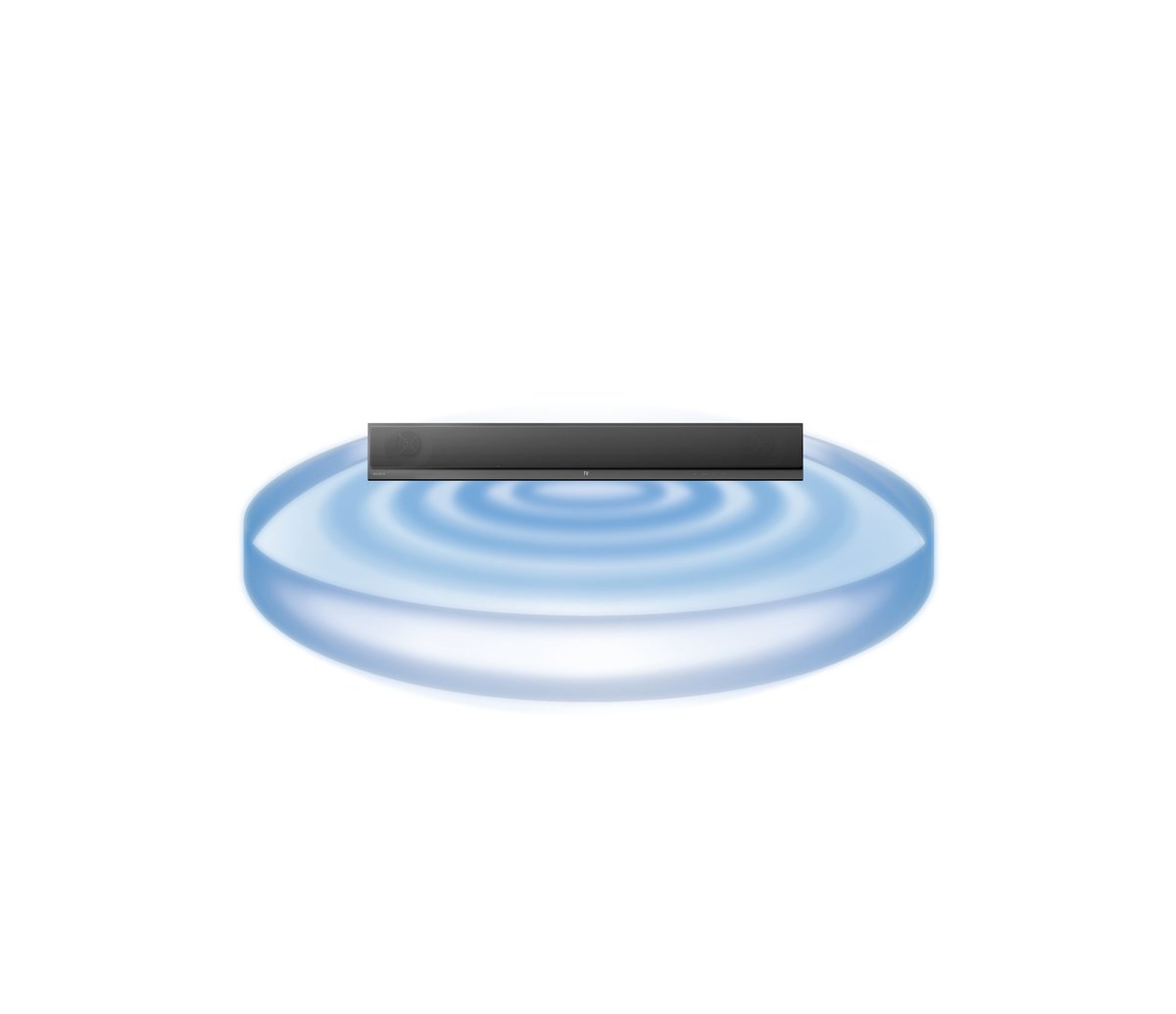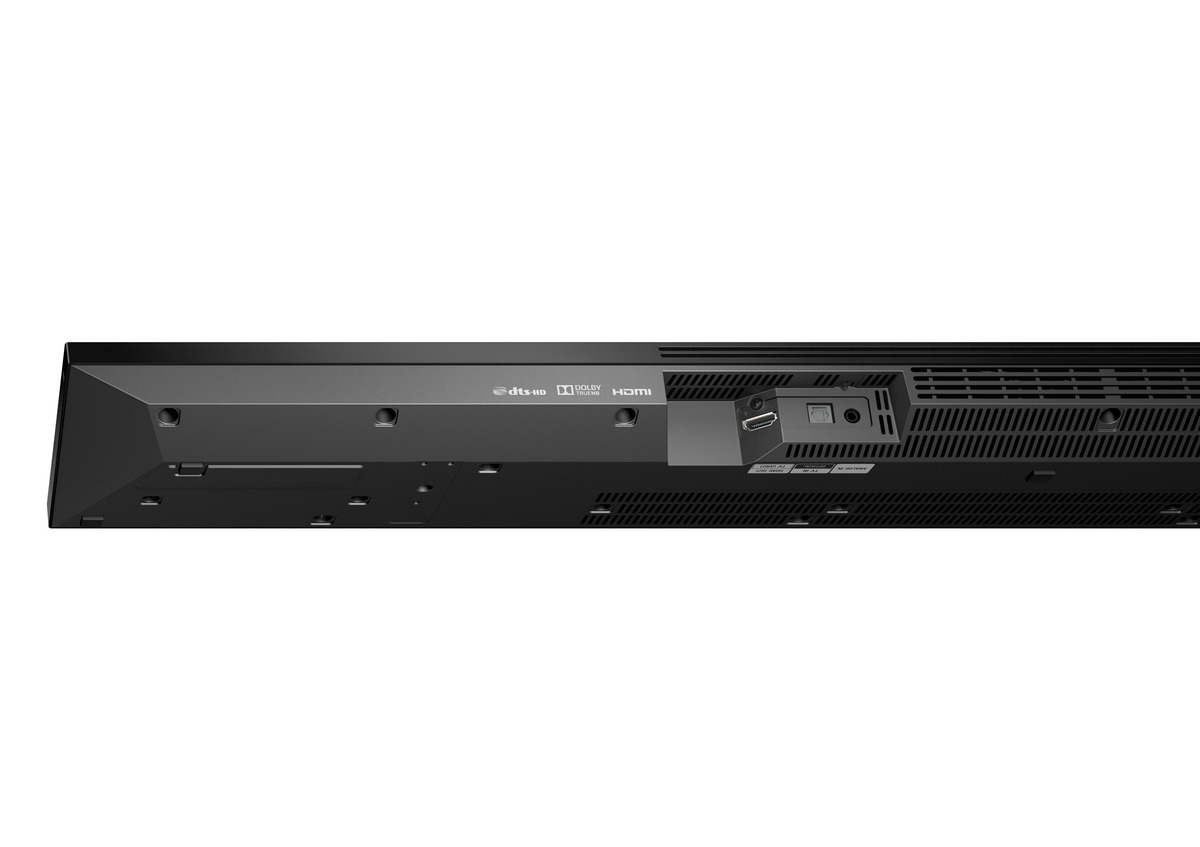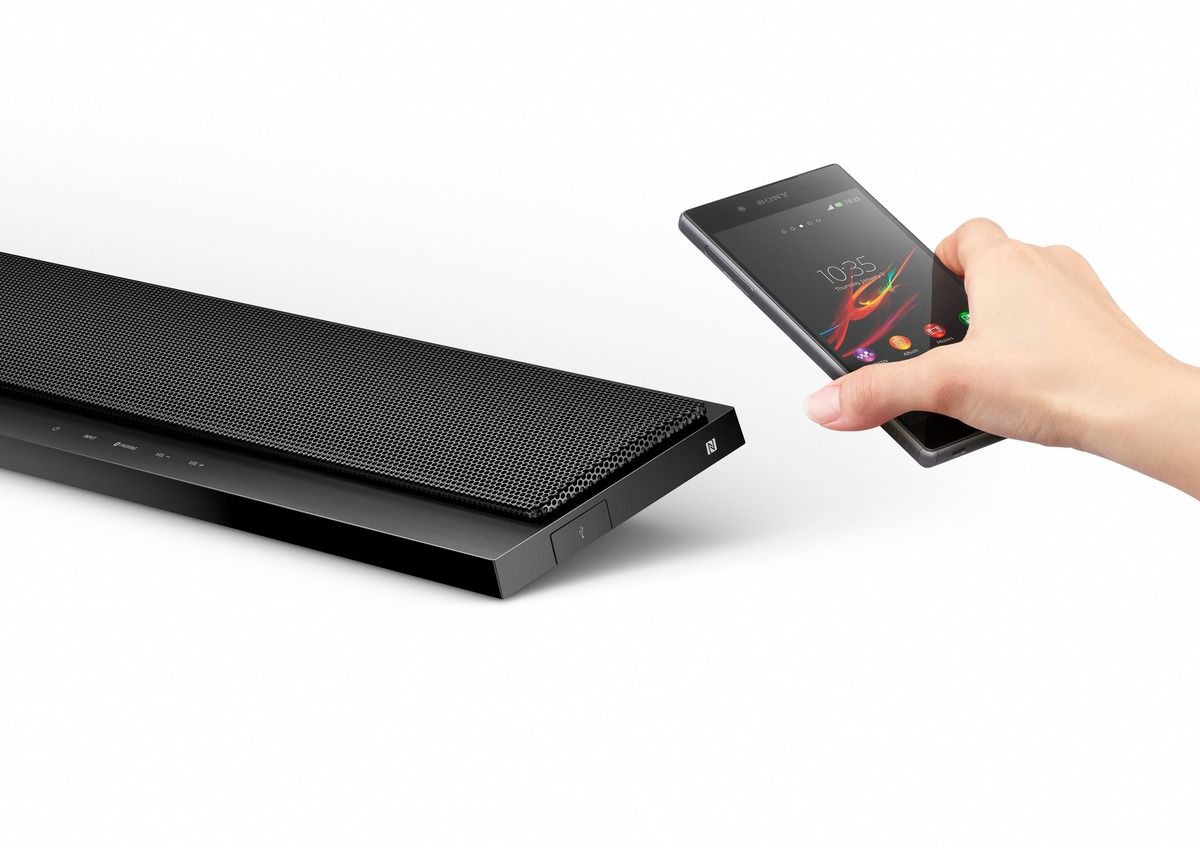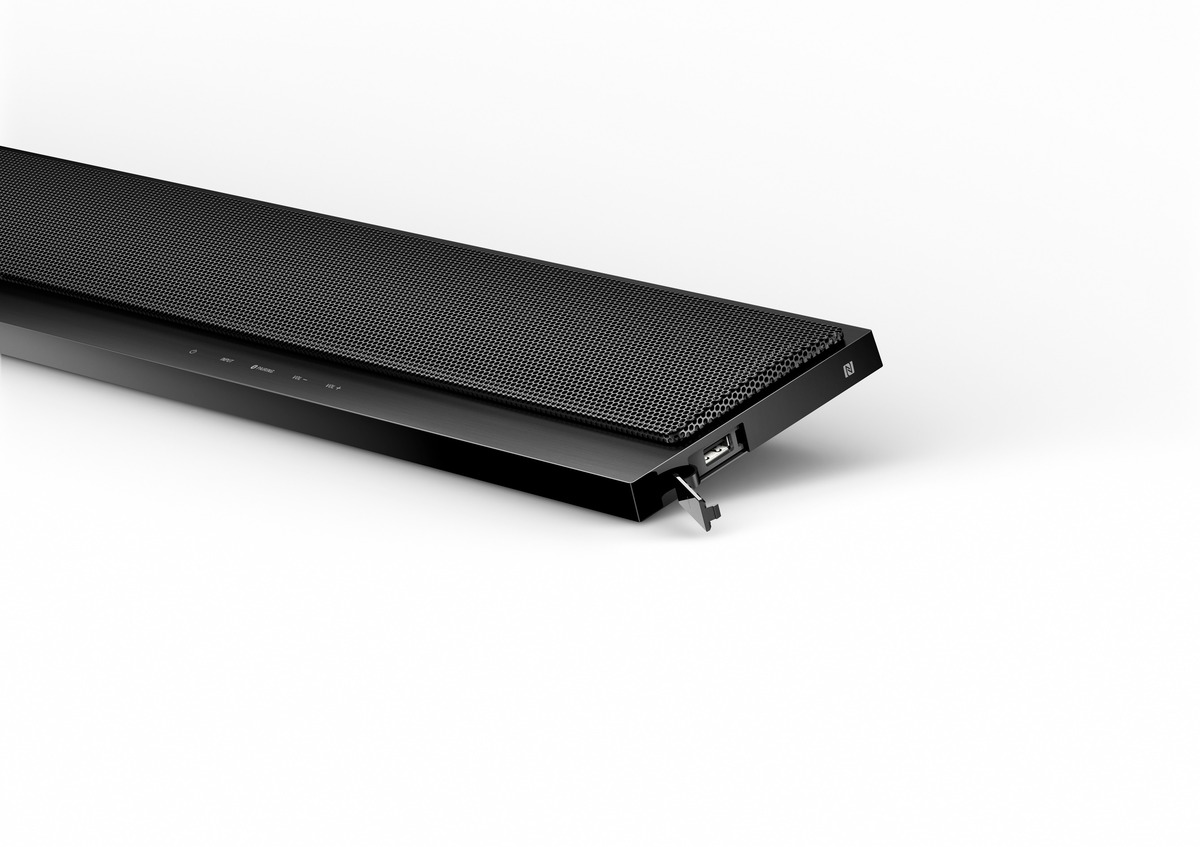 Features
Sony Store customer reviews
Rich sound - gives me T-Rex ripples at 10'!
Arawho, Falmouth, ME, United States:
Sound from older Sony TV wasn't cutting it and I didn't have the money to upgrade my set - so this was a compromise - and what a compromise! Sound is great - woofer packs a rumble - only drawback is the wireless sub occasionally loses connection and system needs a hard reboot - minor inconvenience for the sound. Just upgraded to a 4K 55" and sound bar still synchs beautifully. Thanks folks!
Read More Reviews