Audio
· Audio Power Output: 8W + 8W
· Speaker Configuration: 2ch, Full Range (40 x 100 mm) x 2
· Speaker Position: Down Firing
· Speakers (Total): Open Baffle
Audio Features
· 5.1 Channel Audio Out: Yes
· Alternate Audio (Digital): Yes
· Audio Out: Fixed / Variable
· Auto Mute (on no signal): Yes
· Clear Phase: Yes
· Digital Out Format: Dolby Digital, DTS, PCM
· Dolby: Dolby Digital, Dolby Digital Plus, Dolby pulse
· Headphone/Speaker Link: Yes
· S-Master: S-Master Digital Amplifier
· Sound Mode: Standard
· Sound Mode: Music
· Sound Mode: Cinema
· Sound Mode: Game
· Sound Mode: Sports
· Stereo System: MTS (AUTO SAP)
Convenience Features
· Auto Shut-off: Yes
· BRAVIA Sync: Yes
· Channel Block (with password): Analog & Digital
· Channel Jump: Yes
· Channel Surf: Yes
· Edit Channel Labels: Yes
· Info Banner: Yes
· Label Inputs: Yes
· Multiple Language Display: English
· Multiple Language Display: Spanish
· Multiple Language Display: French
· On-Screen Clock: Yes
· On-Screen Display for External Input: Yes
· On/Off Timer: Yes
· Parental Control: Yes
· Photo Frame Mode: Yes
· Scene Select: Photo
· Scene Select: Music
· Scene Select: Cinema
· Scene Select: Game
· Scene Select: Graphics
· Scene Select: Sports
· Scene Select: Auto
· Show/Hide Channels: Yes
· Sleep Timer: Yes
· USB Play: Yes (Supported File System: FAT16 / FAT32 / NTFS)
· USB Play (Contents): MPEG1 / MPEG2PS / MPEG2TS / AVCHD / MP4Part10 / MP4Part2 / AVI (XVID) / AVI (MotionJpeg) / WMV9 / MKV / WEBM / WAV / MP3 / WMA / JPEG
· USB Super Multi-Format Play: Yes
Design Features
· Stand Design: MLD BLK Matt
Display
· Aspect Ratio: 16:9
· Display Resolution: Full HD
· Screen Size (cm): 120.9 cm
· Screen Size (measured diagonally): 48" (47.6")
· Viewing Angle (Right/Left): 89/89 degree
· Viewing Angle (Up/Down): 89/89 degree
Display Features
· Backlight Type: Edge LED
· Dimming Type: Frame Dimming
· Display Device: LCD
Energy Saving & Efficiency
· Backlight Off Mode: Yes
· Dynamic Backlight Control: Yes
· Energy Star compliant: Yes
· Power Consumption (On Mode) for Energy Star: 42.32W
· Power Consumption (Standby Mode) for Energy Star: 0.30W
· Power Saving Modes: Yes
General Features
· ARC HDMI (Audio Return Channel): Yes
· Closed Captions (CC): Analog
· Closed Captions (CC): Digital
· Demo Mode: Yes
· Finish (Surface Color): Black
· Hotel Mode Menu: Yes
Inputs and Outputs
· AC Power Input: AC Adapter
· Analog Audio Input(s) (Total): 1 (Bottom)
· Audio Out: 1 (Side / Hybrid w/ HP)
· Component Video (Y/Pb/Pr) Input(s): 1 (Bottom Hybrid w/ Composite)
· Composite Video Input(s): 1 (Bottom Hybrid w/ Component)
· Digital Audio Output(s): 1 (Rear)
· Ethernet Connection(s): 1 (Rear)
· HDCP: HDCP1.4
· HDMI PC Input Format: 640x480@60Hz
· HDMI PC Input Format: 800x600@60Hz
· HDMI PC Input Format: 1280x768@60Hz-R
· HDMI PC Input Format: 1280x768@60Hz
· HDMI PC Input Format: 1360x768@60Hz
· HDMI PC Input Format: 1024x768@60Hz
· HDMI PC Input Format: 1280x1024@60Hz
· HDMI PC Input Format: 1920x1080@60Hz
· HDMI Connection(s) (Total): 2 (1 Side / 1 Rear)
· HDMI PC Input: Yes
· Headphone Output(s): 1 (Side / Hybrid w/ Audio Out)
· RF Connection Input(s): 1 (Bottom)
· USB 2.0: 2 (Side)
Network Features
· DLNA Content: MPEG1 / MPEG2TS / AVCHD / MP4 / AVI / WMV / LPCM / MP3 / WMA / JPEG
· Opera Apps (System): Yes
· Photo Sharing Plus / Photo Share: Yes
· Screen mirroring(Miracast): Yes
· Wi-Fi Certified: Yes
· Wi-Fi Direct: Yes
· Wi-Fi Frequency: 2.4GHz only
· Wi-Fi Standard: b/g/n
· Wireless LAN: Integrated
Power
· Power Consumption (in Operation) max.: 75W
· Power Consumption (in Standby): 120V : 0.40W / 240V : 0.50W
· Power Requirements (voltage): DC 19.5V
Regulation and Standards Compliance
· VESA Hole Spacing Compatible: Yes
Service and Warranty Information
· Limited Warranty Term: 12 months
TV System
· Channel Coverage (Analog): VHF: 2-13 / UHF: 14-69 / CATV: 1-135
· Channel Coverage (Digital Cable): CATV: 1-135
· Channel Coverage (Digital Terrestrial): VHF: 2-13/UHF: 14-69
· Color System: NTSC
· Number of Tuners (Terrestrial/Cable): 1 (Digital / Analog)
· TV System (Analog): M
· TV System (Digital Cable): Clear QAM
· TV System (Digital Terrestrial): ATSC
Video
· Video Signal: 1080/24p (HDMI only)
· Video Signal: 1080/60i
· Video Signal: 1080/60p (HDMI / Component)&a
The
Sony KDL-48R510C 48"-Class Full HD Smart LED TV
is designed to deliver a dynamic and detailed viewing experience. This 1080p television has a 48""-class LED display, and incorporates Sony's Motionflow XR 120 technology, which reduces judder on image pans and moving content. This model can access Internet streaming content, and has built-in Wi-Fi for wireless music and movie streaming. An Ethernet port is also onboard for wired Internet connections. Integrated Miracast and Wi-Fi direct technology allows you to wirelessly share content with other similarly equipped devices such as smartphones and tablets.
Full HD 1920 x 1080 LED Panel
Sony Motionflow XR 120 Technology
Miracast & Wi-Fi Direct Content Sharing
Built-In Wi-Fi & Streaming Apps
---
FEATURES:
48" class (47.6" diag.) Smart LED HDTV
| | |
| --- | --- |
| Enjoy incredible picture quality and top notch entertainment. This elegantly slim LED TV boasts Full HD 1080p for incredible detail and Edge LED backlighting for boosted contrast. Built-in Wi-Fi® lets you stream HD videos from popular services like Netflix®, YouTube®, and more. | |
Media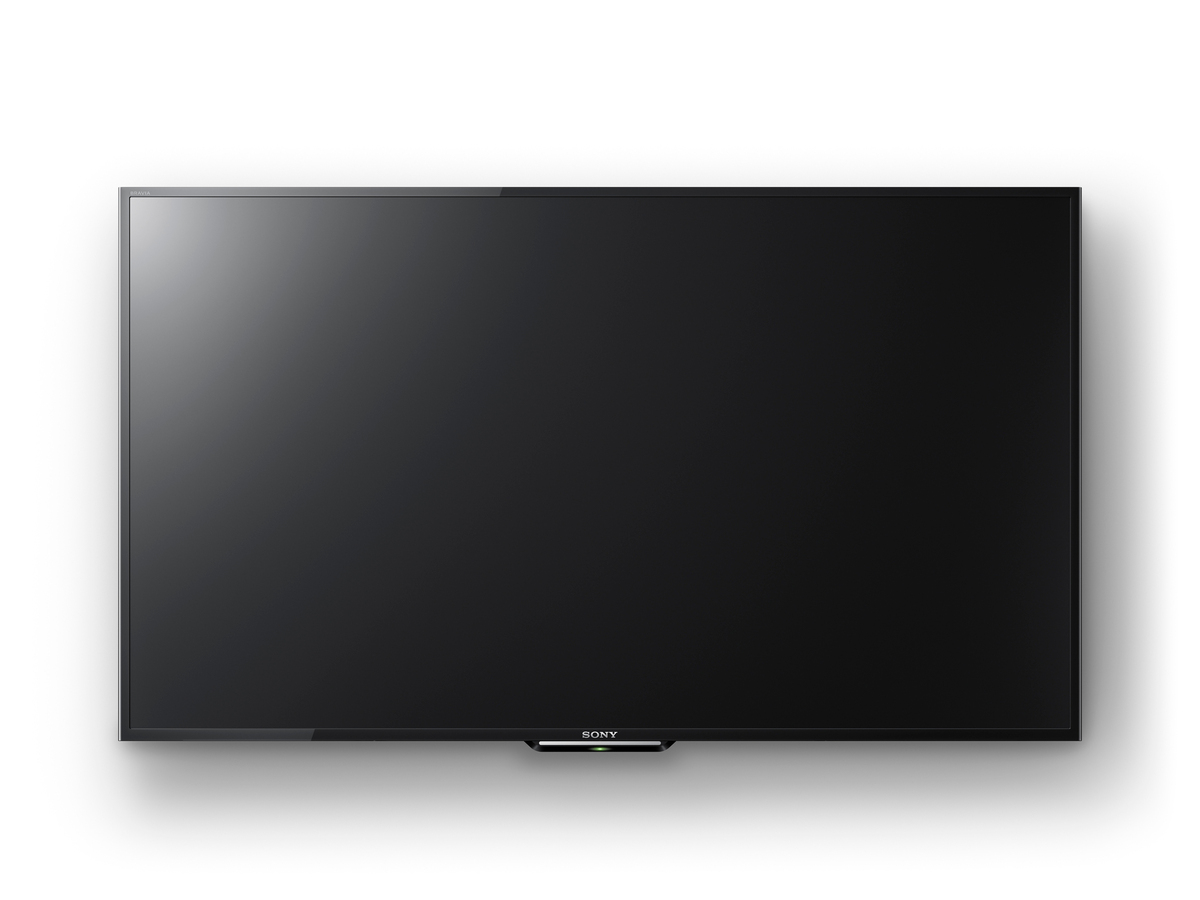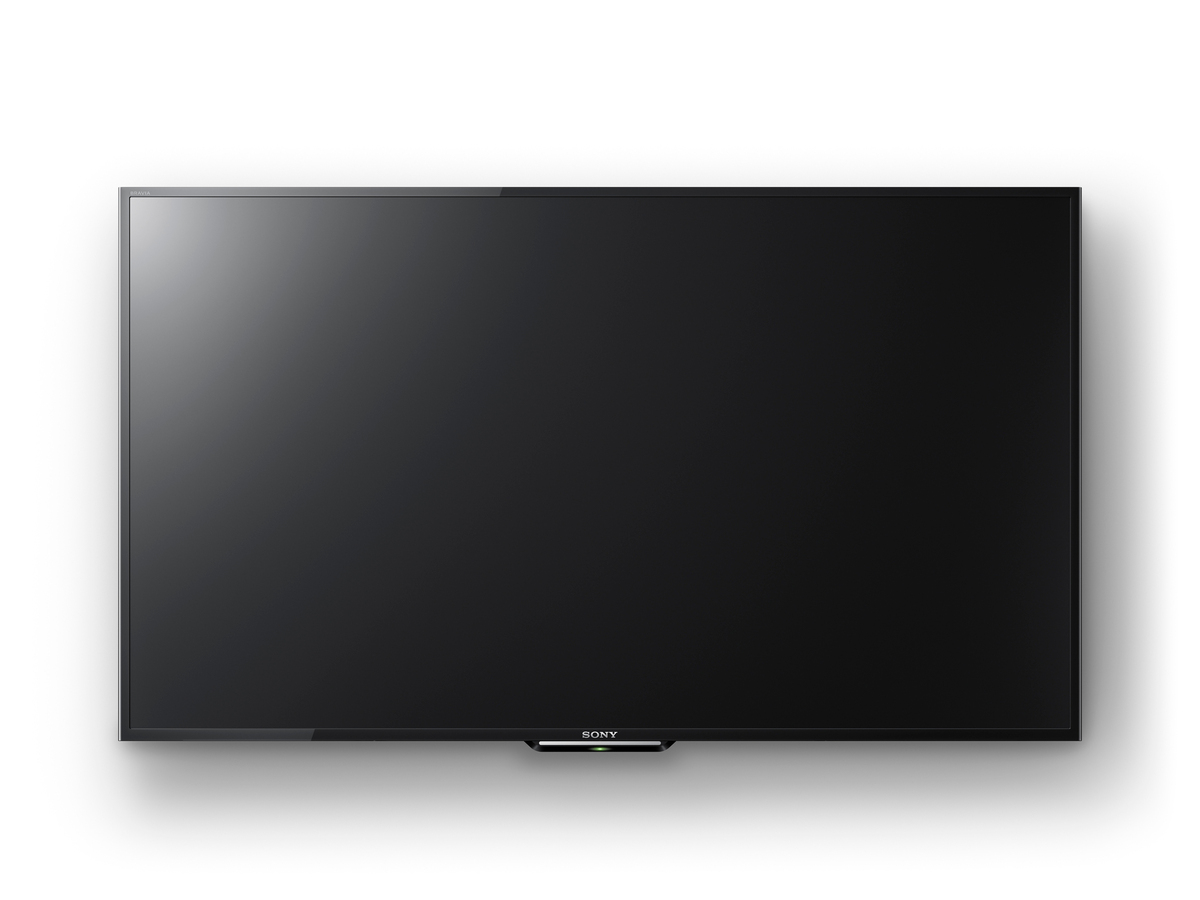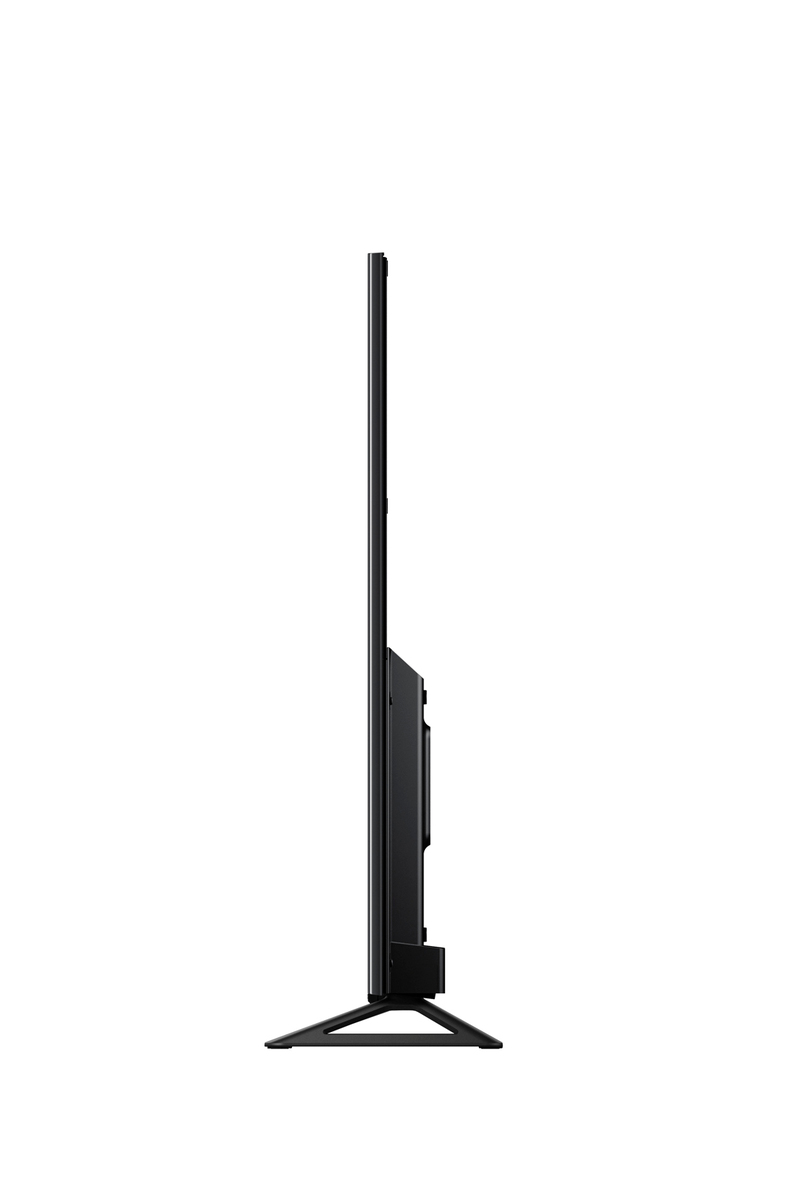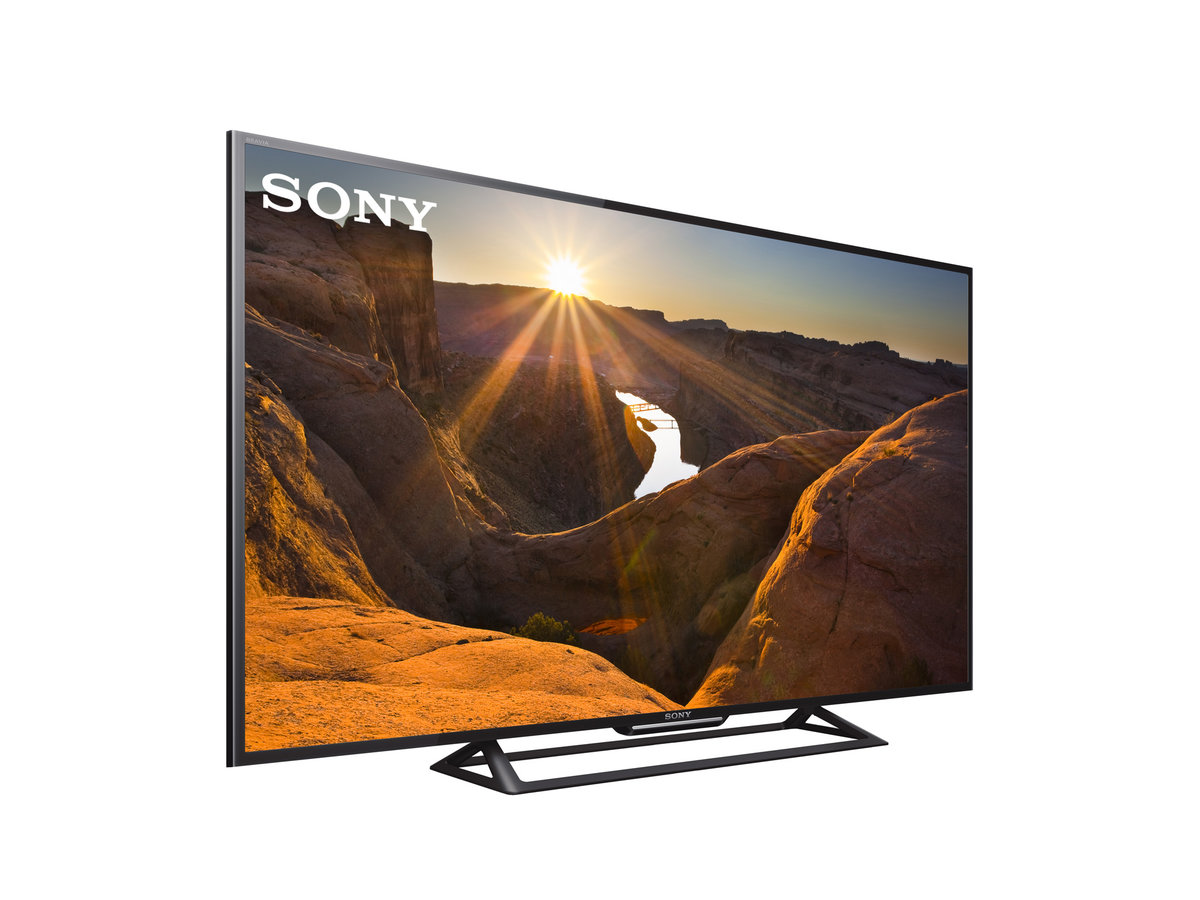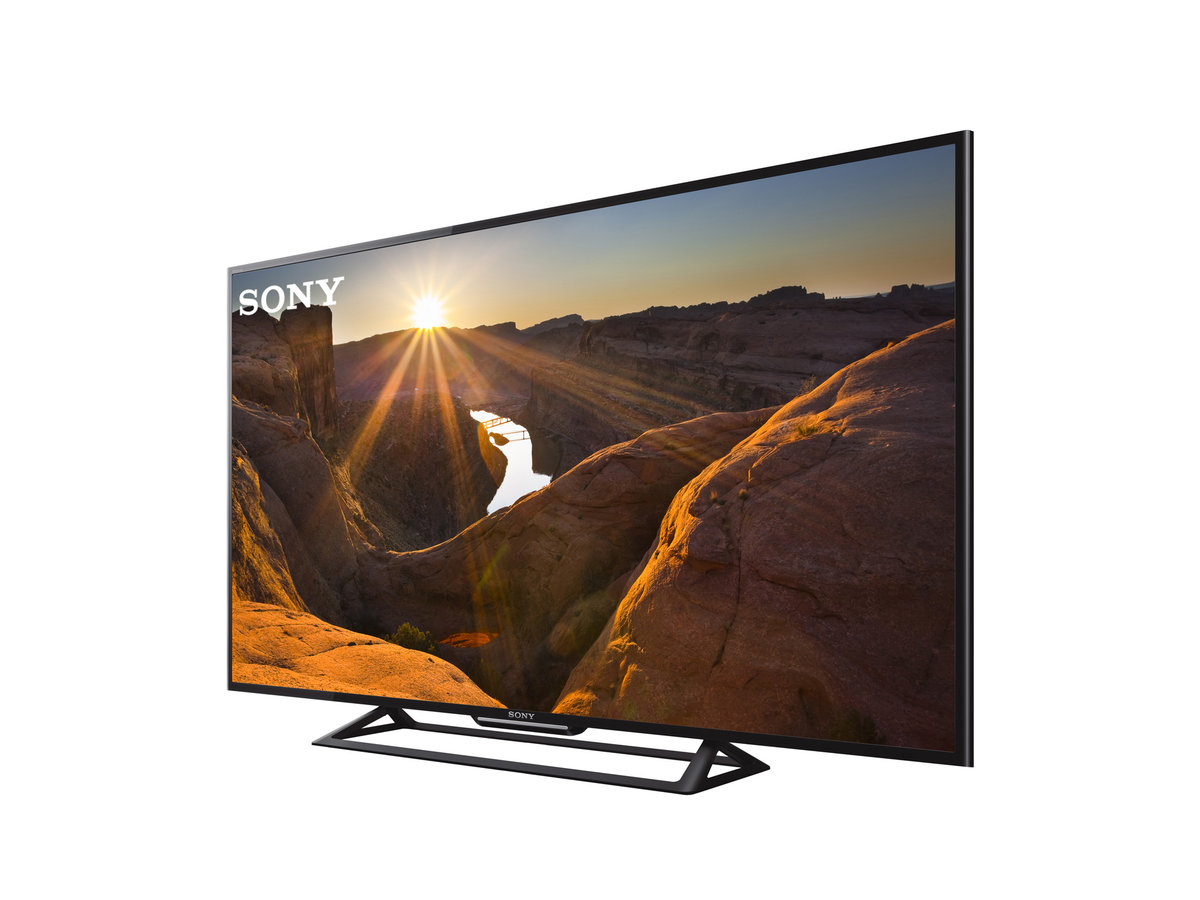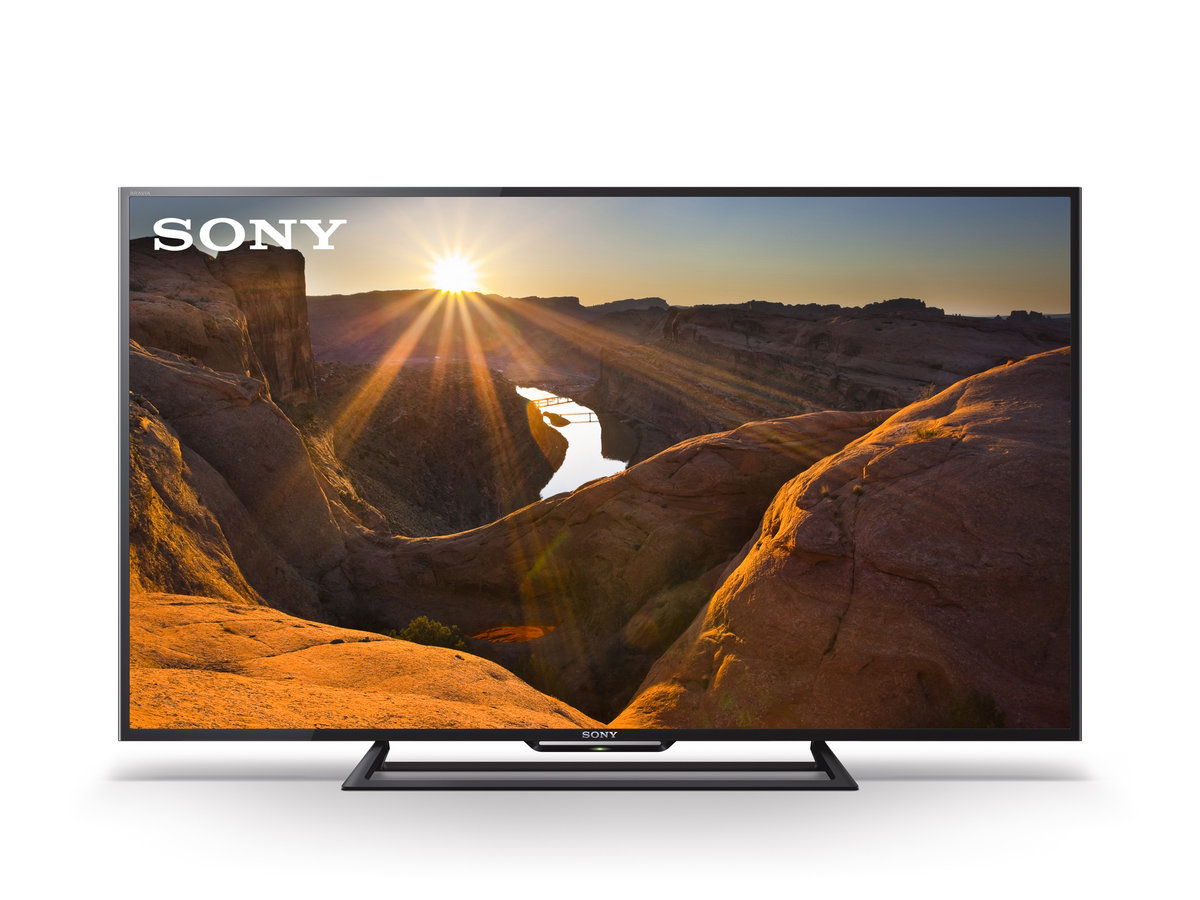 Features
Sony Store customer reviews
48R510C
Didge:
Just got it out of the box and connected easily via hdmi to my surround sound system and cable box. Got a great price at Walmart. Best TV picture ever. It's a beautiful and elegant thing.
Read More Reviews
SONY KDL48R510C 48 Inch 1080p Smart LED HDTV - 47.6 Inch Diagonal
Add to Cart / Login to see price